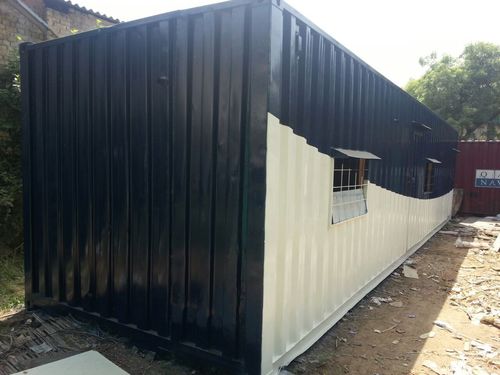 Furnished Office Containers With Attached Washroom
Product Description
With declining rent costs and unpredictable industries, businesses want to enlist an outfitted office on lease as opposed to purchase an office. It bodes well as it conserves their cash and permits them greater adaptability.

Our business is differentiated in planning and providing affordable as well as luxurious workplaces on lease. These cabins are completely outfitted and you can lease them for usage for a particular period.

Our workplaces are situated in prime areas in different urban areas and completely air conditioned. We offer the below mentioned attributes in the office:
Separate workstations and cabins
Official chairs that are moveable and comfortable
Office work areas
A restroom with a programmed hand wash amenity
Telephone instrument with an appropriate landline, broadband connectivity and a modem
Infrastructure for IT
Handling staff
Our outfitted workplaces are accessible at a sensible cost. We can even redo an office relying upon your requirement and your financial plan. This will be perfect for compact IT businesses and field laborers who require a mobile office in secluded zones at an affordable cost.

Our outfitted workplaces will match all your company demands. Further, our maxim is to assemble the most agreeable workplace for you to assist you do the business in a proper manner.